Moving Beyond the Textbook: EduKool Learning Management System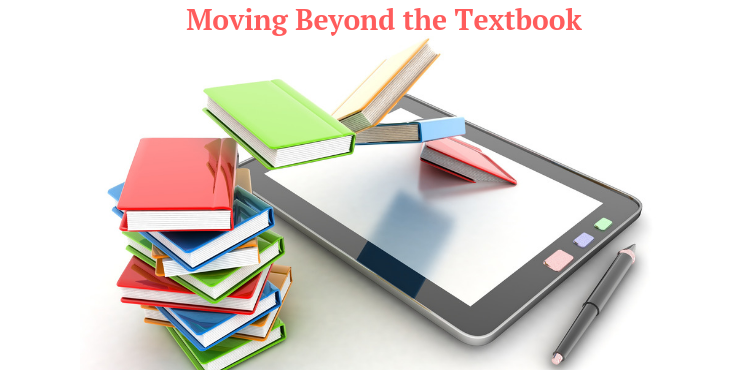 The world begins in the classroom. Starting from decades ago, the world introduced a standardized learning curriculum that was presented by instructors at schoolhouses. Although the buildings have changed over the years, the overall curriculum and the methods of teaching have not changed.
This can pose a problem since our workforce is largely changing from needing "cookie-cutter" employees that follow a strict set of instructions to produce a single output. We are living in a digital economy, one that pits companies against each other more viciously, as the barriers to entry are very small and one person with a laptop and an Internet connection can out-perform an entire corporation.
The question ultimately becomes: how do we change our future generation for the better, if they need to adapt themselves? How can we teach something so abstract?
The EduKool LMS serves to defeat the innate problem with the traditional learning system and offers a strong alternative that will shape young minds. The digital and flexible approach lets children learn their own way, through digital means, so that they are being taught properly during their formative years. It is not only important what you teach, but it is also of utmost importance in what way you teach children.
In this post, we will outline the features that make EduKool LMS a must-have for any classroom.
Monitoring Academic Progress
One inherent issue that teachers have throughout their careers is needing to both teach their students individually and as a group simultaneously. As much as we would wish that every child moves in tandem with the other, it will be inevitable that some students are performing differently and developing at a different speed than their peers. Not only does this affect those who are behind, but it causes those who are learning at a faster rate to become bored or idle, and it can be stressful for the teacher.
EduKool recommends that every child is monitored both individually and as a group. Let them stand on their own merits, every child will have strengths above and beyond the classroom. It is also important that you hold them to a standard, and see where the class is working together and progressing as a whole.
With EduKool, you are able to perform this much-needed analysis easily and simply. Rather than relying on traditional methods of scoring and monitoring, you will be able to access very detailed information about their learning habits, including their test scores, activities, performance and time spent. The report will show you their areas of weakness so that you can focus on them easier.
Digital Support for Courses
Children can sometimes be messy, and also, attention spans are being tried and tested in the digital age on such things as textbooks, pencils, paper, and auditory learning. As they become more accustomed to devices in their life, they will gravitate towards them, as they present a more inviting distraction than more regular, offline means.
Digitizing the courseware for your students means a plethora of improvements. Firstly, students will not need to carry around bookbags, knapsacks, or schoolbags. This will improve their posture, reduce ready time in the morning, and leave undue stress off both parent and child.
Having access to online courses means they are able to learn quicker and in a more fun atmosphere. They do not need to focus on their handwriting, as courses can be completed directly on the tablet. Also, all tools and materials are available including quizzes, aids, and further learning opportunities.
Comparing this with a textbook, students not only have more flexibility, but they can also learn outside of the classroom on their own time, and absorb pieces of information in smaller chunks and in a quicker fashion. The possibilities are endless.
Digital Collaboration and Whiteboards
The current way that students learn is sitting at their desk and asking questions in a group environment at certain intervals where the teacher pauses. There are multiple things that can be improved on this process which makes learning a lot easier, better and quicker.
EduKool has both the whiteboard and social learning function, where they are able to save any writing that peers and the instructor impart to the classroom. This will optimize learning, as students do not need to focus on quickly writing notes and following a strict syllabus.
The social learning aspect greatly helps children for many reasons. Some students are shyer than others and may neglect to ask a question for fear of being ridiculed. If it is done in a digital group environment, they may write it down and even appear anonymous if they choose.
Social learning also has the added benefit that the teacher is not the only one answering the question. If the children are forming their own classroom group, they can collaborate, theorize and ask for further clarifications from students that understood the material better.
Edukool Goes Beyond the Textbook
Instant Progress Report & Real-time Update to Parents
EduKool also has the ability to keep parents informed, so that they are kept on track with their child. This can be done via communication with the instructor or perusing and reviewing their child's performance on the tablet itself. Instead of always meeting in person, students can review their progression in real time, with data that is meaningful and actionable.
One-Click Attendance Management
Attendance can sometimes be an issue as well Teachers do not have to manually take attendance anymore, as the EduKool LMS has a feature of generating attendance reports automatically with a single tap once the teacher tablet is connected to the particular classroom.
Customized Tablet for Students
Students are changing the way they learn, and want to be engaged on a digital, social and individual level. With EduKool LMS, you have the power of an entire classroom, all in one tablet.
Conclusion
With EduKool LMS the possibilities are endless. Our testimonials have provided us with enough feedback and proof of concept that we are entirely confident that the LMS is a necessity in each classroom.